Red Star, Parting Thoughts
I just ran the last of the Red Star from Caffe Fresco through the Mazzer. As I mentioned in the previous article, I was developing a bad cold. I did, and it was. I am still trying to rebound after missing three days of work.
I did enjoy the Red Star but the Ambrosia was my favorite of the two. The Red Star has a very deep flavor profile. An intense earthy note with plenty of sweetness. There is a bit of brightness that presents itself at the end of the sip. That helps to balance the deep flavor, the secondary note was interesting, and I would swear I was getting a bit of berry in there.
I found that the darker roast worked best for me at the lower end of the temperature scale. I was getting a touch of bitterness at 199 and below and a bit of carbon above 201. A brew temp of 200 worked best for my pallet.
I found that I enjoyed this blend better as a shot, in part for its intense sweetness. I found that the more delicate notes of this blend got lost in anything larger than a macchiato.
Would you enjoy the blend? If you like a deep earthy cup (read this as Sumatran), then I would say yes. If you find the earthy notes of a Sumatran to be overpowering, than you would want to steer clear.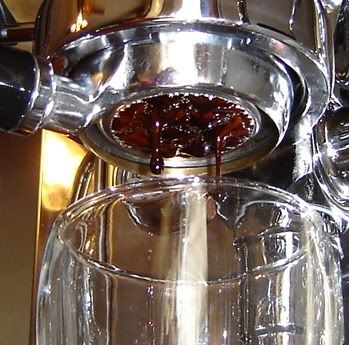 Black Gold...