Caffe Fresco Red Star Blend
I cut into my bag or Red Star this morning. The roast has had eight days to rest and is in the middle of its prime. I cut the bag open and took a good sniff. The first thing that came to my mind was earth and sugar. This blends aroma has more depth and earthy must with a bit of sweet aroma, interesting.
Here is the blend the hopper. This roast appears slightly darker than the ambrosia but that may be due to the change in bean. I would say there is about 30-40% surface oil coverage.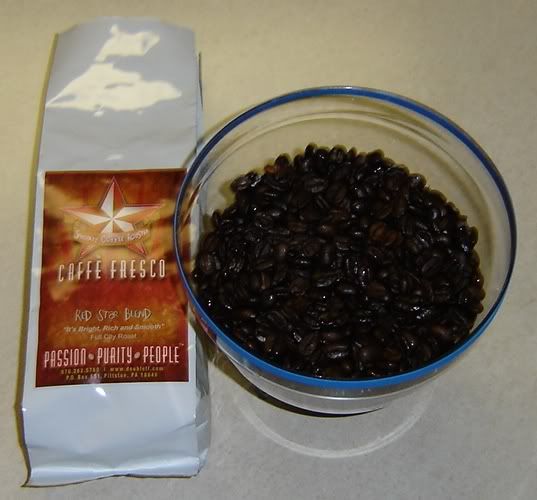 My first shot helped me dial in the grinder and season my machine so it went down the sink (had to backflush prior to trying the new blend). A minor adjust on the grinder and off we go. I decided to use my Bodum glass so I could see how the crema develops. It pulled almost all crema.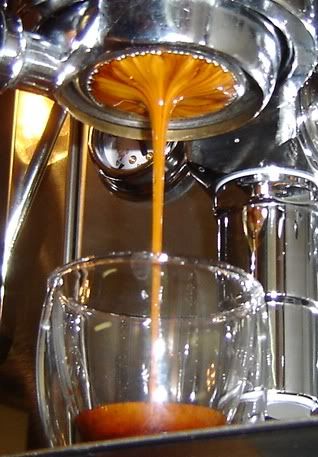 About 30 seconds after the extraction finished, the crema settled out to a solid 50%. The first sip, wow, is this sweet and deep earthy tone. My initial perception was a very sweet and deep cup with less acidity than the Ambrosia, but a slight brightness that presents itself a few seconds after the sip.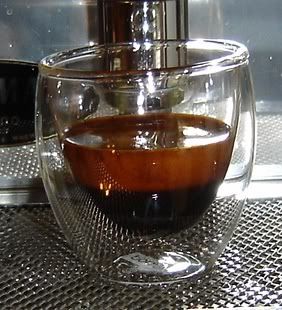 Then on to a cappuccino and another very slight adjustment to the grind. The timing was on the mark with this shot. The tiger flake was striking in the cup with a thick brick red crema.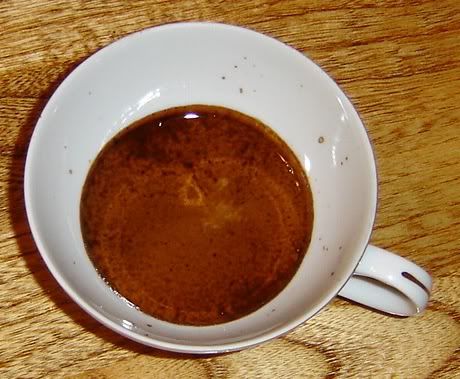 The milder, smoother, cup profile of the Red Star seams to get a little lost in the milk. You defiantly would not want to use this blend in a late.