Dave's Espresso Blend #4
I home blend and roast most of my espresso. It is actually quite easy. I built my own drum roaster, but that is another thread. Seriously, it is easy. If you can pop popcorn, you can roast coffee.
I plan on posting some of my favorite blends over time. So I will start with my first acceptable blend.
Blend 4 consists of 50% Sumatra Mandheling grade one from
Sweet Maria's
, 20% Guatemala Huehuetenango – El Injerto, 15% Brazil Poco Fundo from
Coffee Wholesalers
, and 15% Indian Robusta – cannoncadoo Estate.
I have roasted the blend separate and together. This one actually works quite well as a pre roast blend. The Robusta hits full city (2nd crack) just before the rest of the blend. The Brazil and Sumatra are on the verge of 2nd crack while the Guatemalan is at city+.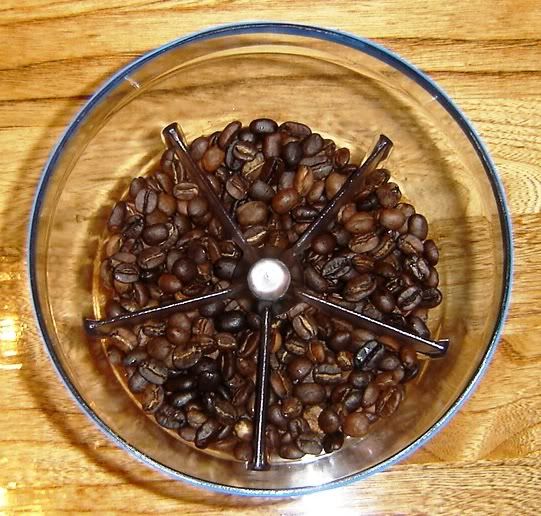 The blend pulls best at around 200f. The higher acidity of the Guatemalan helps to reduce the earthy note the Sumatran brings to the blend. The Robusta adds a bit of chocolate/nut and a lot of body, not to mention a little extra caffeine, which makes this a good morning blend. The Sumatran adds some earthy body, the Brazil adds more chocolate note, low acidity and sweetness. The Guatemalan adds some herbal notes and a hint of citrus while balancing out the deep body.
You have to watch this blend, if you go a little too long on the roast, you will end up with a carbon taste. Sumatra and Robusta will give you a nasty carbon/dirt flavor if you roast them to long. I go about 10 seconds into second crack.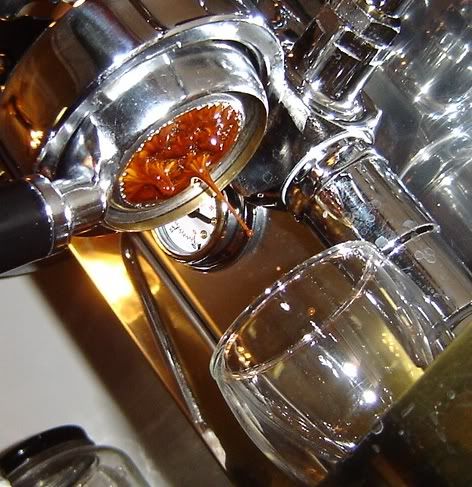 The shots pull a nice thick red/brown crema. The crema does begin to break down if you let the shot sit for a minuet. While it does not dissipate, it does settle to thin layer. That is a side effect of Robusta, thick crema, but short lived.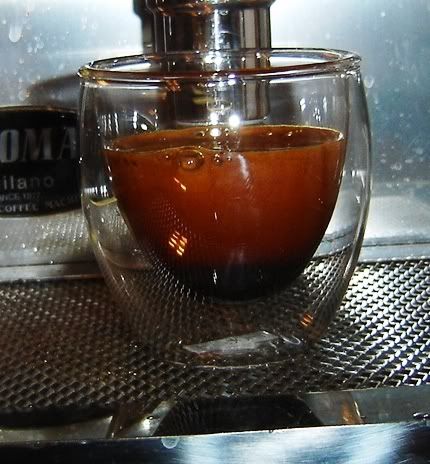 It makes a good cappuccino. About 90% of my drinks are milk based so that is what I blend for. Roast up a batch and try it yourself.