RedLine Brownie Delight
I had a sweet tooth and the wife had just finished baking some brownies. So, I thought to myself, Self, lets make a creamy, chocolaty, coffee desert.
So I started out by breaking a brownie in half and putting it in a mug.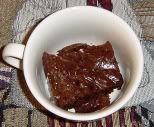 Then I pulled a nice double shot of RedLine into the cup and onto the brownie. To my surprise, that brownie absorbed most all of the espresso.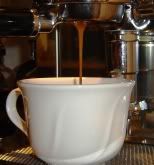 Next I took a few ounces of whole milk and frothed away. Now whipped cream would have worked good here, but I did not have any. I stretched the foam much further than I normally do. I wanted stiffer foam for this, like a light whipped cream. The whole milk develops a much richer and velvety microfoam. After the frothing, I added just a touch of vanilla syrup and a little liquid sugar to sweeten and flavor.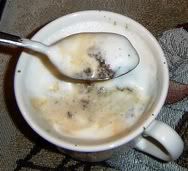 Add spoon and eat. It was not too bad. Next time a stiffer brownie would work better. After a couple of moments the brownie started to break down.